Awards make New College Lanarkshire top of the class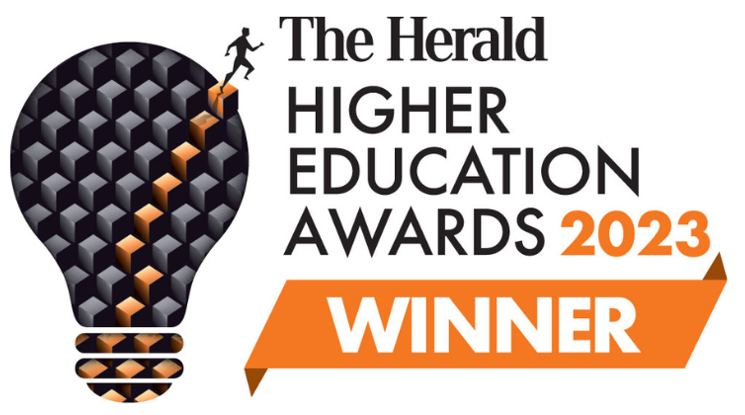 The Lanarkshire college was recognised at the Herald Education Awards last night with their Music Industries and Performing Arts picking up the prize for Outstanding Business Engagement in Colleges and the Supported Learning department being commended in the Diversity, Equality and Inclusion category.
Up against the cream of the Scottish Further and Higher Education sectors NCL was the best performing college and staff there were delighted with the result.
Gregor Duncan, Academic Leader for Performing Art picked up the award last night and said he was 'delighted and thrilled that the Music Industries and Performing Arts Department has won the 'Outstanding Business Engagement' Award and been recognised for its innovative industry practice in performing arts training'.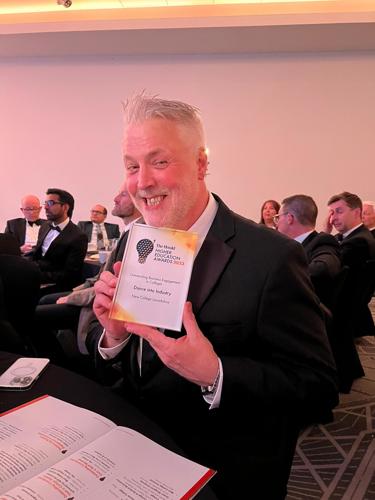 He went on: "The performing arts section (New CLan Arts) have worked tirelessly to build industry connections and offer fantastic opportunities for our students.  We maintain a wide-ranging dialogue with our partners in the industry throughout the year, not only to invite key figures in the performing arts profession to meet and work with our students but also to discuss ideas and initiatives that will offer the very best practical and academic learning and networking opportunities.
This award validates and recognises the incredible work done by the performing arts team at New College Lanarkshire.  A huge thank you to them, our wonderful students and of course, our many industry friends."
NCL Principal and CEO Professor Christopher Moore said both 'awards are a great honour for New College Lanarkshire'.
He went on: "Our Music Industries and Performing Arts Department has an outstanding reputation and this latest award is a welcome recognition of the dedication of our inspirational Performing Arts staff and the wonderful talent of our students. Due to the extensive experience and industry-connections of our staff, our students secure career paths that are typically only available to the most prestigious Institutions.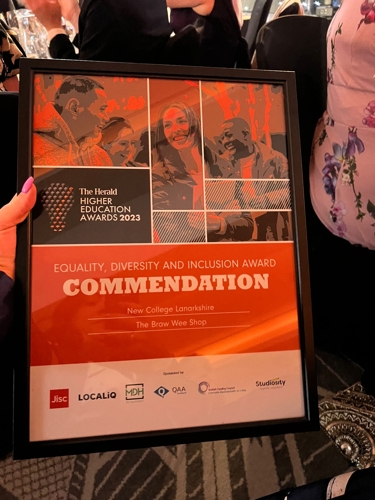 The recognition for The Braw Wee shop is a powerful recognition of the ingenuity and business acumen of the students in our Supported Learning department. Inspired and supported by our outstanding supported learning staff, our students transformed the retail space in our Motherwell Campus into a thriving business that brings high quality products to our College community and far beyond. The Braw Wee Ship has significantly enhanced the campus experience here and is a testament to the transformative power of our Supported Learning Department".