Fillipino guests get the best of NCL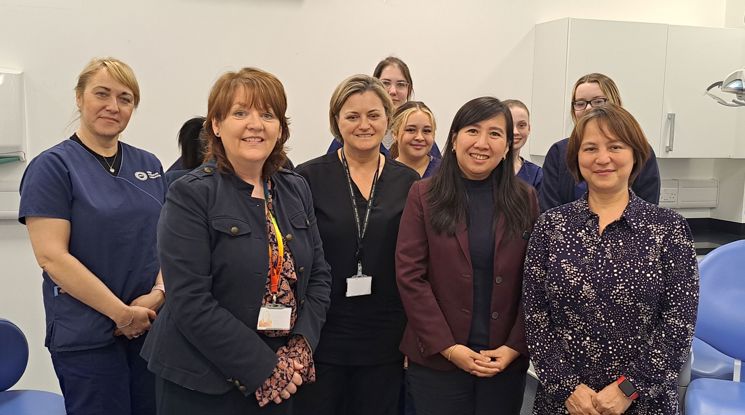 New College Lanarkshire recently hosted a delegation from the National University of the Philippines to explore how we can work together, with a focus on cooperation in the field of Dental Nursing.
The visit was made possible through the ERASMUS+ International Credit Mobility program, which supports staff exchange trips to promote best practices in education.
Our two institutions have been partners since 2019, thanks to a Belt Road Initiative grant program funded by the British Council in China. During the visit, Dr. Annalie De Lemos, Dean of the College of Dentistry, and Dr. Glendora Tiu, International Director, participated in classroom observations for Dental Nursing, met with the External Funding and International team, and enjoyed various cultural activities.