Girls step into sport at Broadwood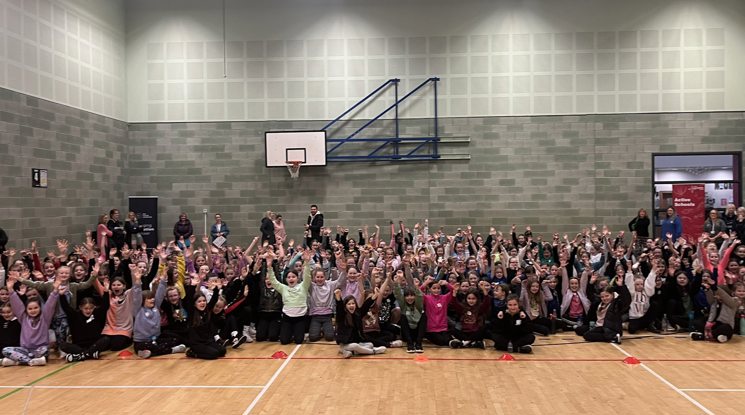 Hundreds of girls took part in a festival of sport at New College Lanarkshire's Broadwood Campus last week.
Students and staff from the College gave 286 primary five pupils from 17 different schools an introduction to Football, Dance, Rugby, Handball & Fun Fitness.
Delivered in partnership with Active Schools North Lanarkshire the day was designed to introduce the girls to the life-changing physical and mental benefits of exercise.
NCL's student Melissa Graham, 19, is studying for an HND in Sports Coaching and was helping on the handball sessions.
She said: "It was amazing to see so many young girls out there! I want to be a PE teacher so it's great to be see them getting into sport. This course has been really good, the teachers are excellent!"
Alife Penman 19, who is studying for an HND in sports coaching was helping the youngsters learn some basic rugby skills,
He said: "They did really well! I'm on this course because I want to be a football coach and days like today give you a different sort of experience. I'm getting better at controlling the sessions and I'm growing in confidence."
David Robb, who leads NCL's Division of sport and physical activity said it had been a great day.
He said: "It's all about giving the girls a chance to try out these different sports and see all the physical and mental health benefits you can get from them. We've got a fantastic state of the art facility here at Broadwood, which is perfect for events like this. Hopefully they come back and get involved in some of the many great courses we run here."
Apply for one of our Sport and Fitness courses today.