NCL Students enjoy Les Mills Masterclass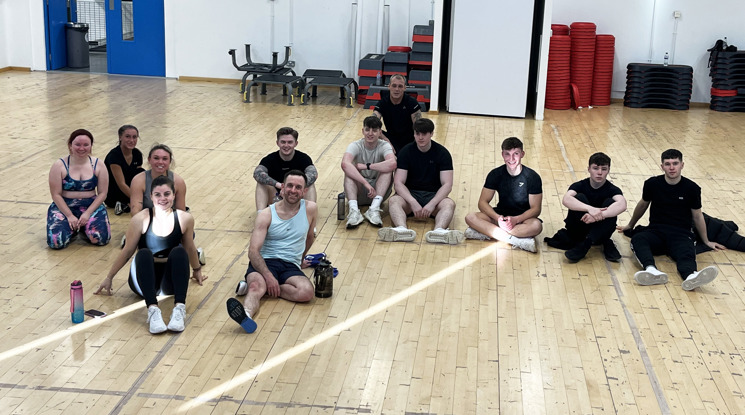 New College Lanarkshire's Next Gen HNC Physical Activity and Health students took part in a Les Mills Masterclass event hosted by Active NL. The group were taken through a series of Les Mills Group Exercise classes including Grit and Body Attack. This showcase allowed the learners to experience Les Mills classes and how instructing Group Fitness classes can support their start in the Physical Activity and Health industry.
As part of the event, Active NL explained the employment opportunities and job roles across North Lanarkshire and how the employment opportunities they will have after completing their studies.
Les Mills and Active NL have also partnered to offer the students the opportunity to undertake a Les Mills qualification and have the support of a mentor to allow the learners to develop their skills and gain more confidence in a group exercise class. Learners who choose to undertake this training, have the potential to gain employment with Active NL as a Group Fitness Instructor.
Mark Gunning, Sport and Physical Activities Lecturer for New College Lanarkshire said: "We have developed a strong partnership with Active NL over the last seven years, and the Les Mills Masterclass is another great example of how education and industry can work collaboratively to support our students in their studies while gaining an invaluable insight into current trends within the sector and get them thinking about career opportunities."