Meet an Apprentice - Jacob Spence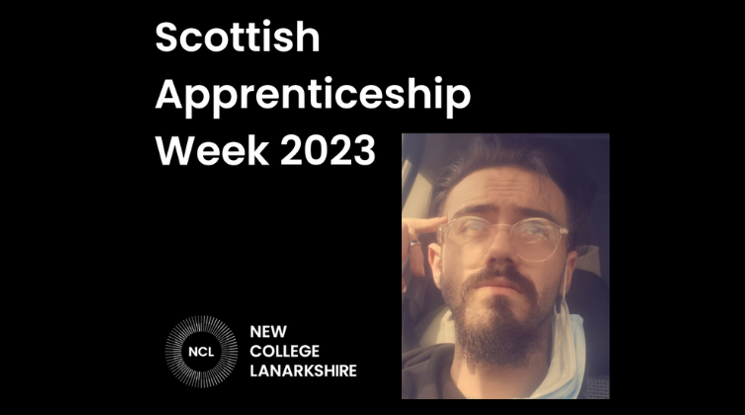 Jacob Spence is one of hundreds of apprentices studying at New College Lanarkshire. As it's Scottish Apprenticeship week he told us why he loves being an Apprentice here.
Jacob, 22, from Airdrie, was studying nursing in Dundee when Covid-19 hit.
"It just got financially tricky being away so I came home and started working for my Dad's security firm."
He quickly realised that doing an Apprenticeship MA in electronic fire and security could make him more useful to the family business and let him keep working.
Jacob said: "I'm working four days a week, and in college one day so it's been a great way to keep earning money and gain knowledge and skills. I've learned a lot of the detail of how CCTV and alarms work. You know there's CCTV systems that wouldn't let you into the building is you weren't wearing a mask during COVID so the technology behind that is really interesting."
He's even managed to teach his dad a thing or two.
"He's got all the experience, but I'm a bit faster on the computer! It's just the two of us at the moment so we make a good team. I would really recommend an Apprenticeship at NCL to anyone whose thinking about it, it's been great."
New College Lanarkshire is a key provider of apprenticeships in Scotland, and we are proud of the success of our apprentices, programmes, employers and facilities.
Apprenticeship programmes give students a unique opportunity to combine work experience with practical and theoretical learning to ensure they are fully prepared for a future career.
NCL were delighted to host the annual Scottish apprenticeship awards last night at our Coatbridge campus.
Find out more about apprenticeships at NCL : https://www.nclanarkshire.ac.uk/courses/apprenticeships