NCL Welcomes Partners from Canada and the USA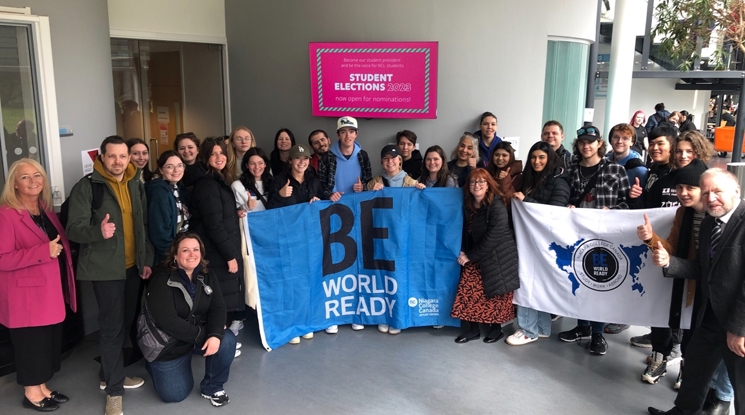 NCL had the pleasure of hosting partners from Niagara College in Canada and Gateway Technical College in the US recently.
Niagara College Be World Ready program sent 24 students and 2 staff on a cultural and educational trip to Scotland, which was based on feedback from NCL students visit to Niagara College through the Turing scheme in July 2022.
Meanwhile, Gateway Technical College sent 9 students and 3 staff to NCL for a  Scottish-themed lunch and a fun student scavenger hunt. They also provided cultural events for NCL students who will be heading to  Gateway College through the Turing Scheme.
This was a fantastic opportunity for NCL global partners to exchange ideas, while also allowing NCL staff and students to meet partners before their reciprocal visits in May.