WorldSkills worldbeaters!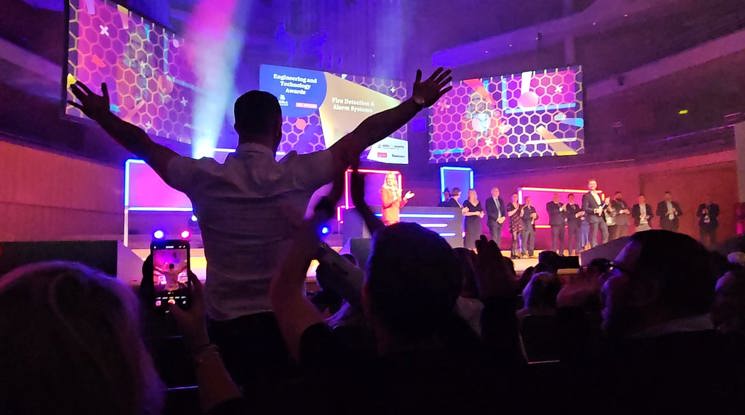 The nation's best apprentices and students were celebrated in an awards ceremony at Manchester's Bridgewater Hall last Friday, hosted by presenter Edith Bowman, that followed a week of fierce competition.
Designed by industry experts, WorldSkills UK aims to help young people grow personally and professionally by developing their technical and employability skills and boosting their confidence. Hundreds of students and apprentices from across the UK take part every year.
Key to the NCL triumph was a dominant performance in the Mechanical Engineering: CAD category where our students swept the board led by Gold medal winner Phillip Longstaff.
Other Gold medal winners were Calam Kearney in Digital Construction, Ross Black in Fire Detection and Alarm systems and Kevin Morrow in Network Systems Administration.
The winners will now get the chance to test themselves against the best in the world at Worldskills Lyon 2024 next September.
Professor Christopher Moore, principal and CEO of the New College Lanarkshire, said:
"Congratulations to those students and staff who worked so hard to achieve first place at WorldSkills UK. It is a fantastic accolade that shows the breadth and depth of talent at New College Lanarkshire; and the power of the nurturing approach adopted by our lecturers. Thanks to all the staff who made it possible, the students who trained tirelessly to reach their full potential and to all the supporters who have cheered them on along the way.
Our consistent success in this competition shows the strength of the college, the technical aptitude of our students and the competitive edge that exists here in Lanarkshire."
Many congratulations to all the students and staff who were in Manchester last week on a fantastic effort!
Caption Above - The moment student Ross Black found out he'd won the Gold Medal in Fire Detection and Alarm systems.
Caption - The moment student Ross Black found out he'd won the Gold Medal in Fire Detection and Alarm systems.
Full list of NCL WorldSkills UK 2023 winners!
Digital Construction
Calam Kearney - Gold
Rebekah Over - Bronze
Anthony Pyott - Highly Commended
Electronic security systems
Jamie Pearson - Highly Commended.
Fire Detection and Alarm systems
Ross Black - Gold
Mechanical Engineering: CAD
Phillip Longstaff - Gold
Blair Foinette - Silver
Luke Clayton - Bronze
Josh Lloyd - Highly Commended
Network Systems Administrator
Kevin Morrow - Gold